Using the Tuya IoT platform, it takes leading smart building software developer Perenio (https://perenio.com/) just 30 days to launch new smart products.
A part of ASBIS Group, one of the leading IT distributors in Europe, Perenio offers IoT-based integrated solutions for building management and provides various building-related smart products, including access control, cloud video surveillance, and energy monitoring.
Perenio has partnered with Tuya to makes its IoT-based offerings even more competitive and to get them to customers even faster.
Why Perenio Chose Tuya
According to Statistica, as of 2019 there are more than 26.66 billion active IoT devices and global IoT spending will reach $15 trillion by 2025.
Those are some big numbers, and they're exactly why companies like Perenio are seeking out powerful IoT partners who can help them launch smart products quickly, easily, securely, and affordably.
"Of all the IoT platforms we looked at, Tuya's clearly had the most power and functionality with the ability to get products to market quickly and at the best possible price point," said Perenio IoT Executive Director Sergei Kostevitch.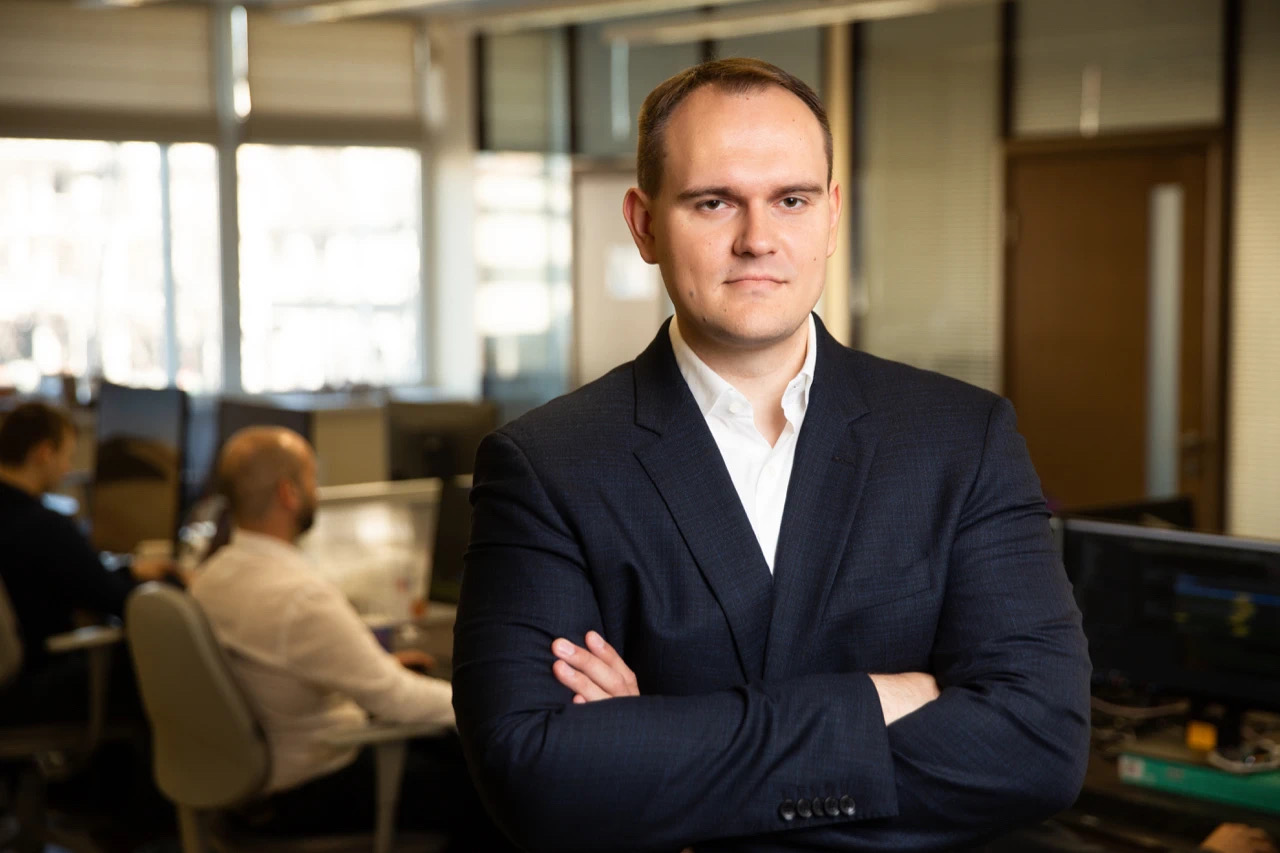 Sergei Kostevitch, Perenio IoT Executive Director
Sergei added that what impressed him the most was Tuya's fast growth and innovation.
In just six years, Tuya's platform has been used by more than 10,000 companies globally to smart-enable 90,000+ products in more than 500 categories.
Arriving at Launch in Just One Month
Perenio's choice turned out to be the right one. Last year (2019), with the help of Tuya, Perenio was able to release its IR sensors within just one month of beginning manufacturing.
"With other vendors it would have taken at least three to five months before they were able to ship. It's hard to beat Tuya's speed, knowledge, and capabilities in the smart device space," Executive Director Perenio IoT said. "Based on how this first project went, we definitely plan to keep working with Tuya."
Fast and easy implementation and fast and easy setup for developers and users are the reasons Perenio plans to develop more products with Tuya.
IoT Router "Elegance"
In February of 2020, Perenio released the IoT Router Elegance with the support of the Tuya platform. Using Perenio's IoT Router Elegance, operators can offer a wider range of services to their customers.
"In addition to telephony and Internet access, it's about creating an inexpensive and easily customizable modular smart home system," ED Perenio IoT Sergei Kostevitch stated.
This system will provide security and resource consumption management. It will also allow customers to create smart scenarios based on time of day, weather, and the status of other connected sensors.
With the Perenio IoT router and the Tuya Smart platform, end-users can connect and control a huge range of smart devices from a single application, including sensors, relays, lamps, taps, shutters, kettles, humidifiers, coffee machines, vacuum cleaners, surveillance cameras, and more.
Bottom Line: It's All About Focus
"Everyone should be focusing on something that they are good at," Executive Director Perenio IoT said. "Tuya provides the right platform and applications to work with so that Perenio can focus on the hardware and making great products."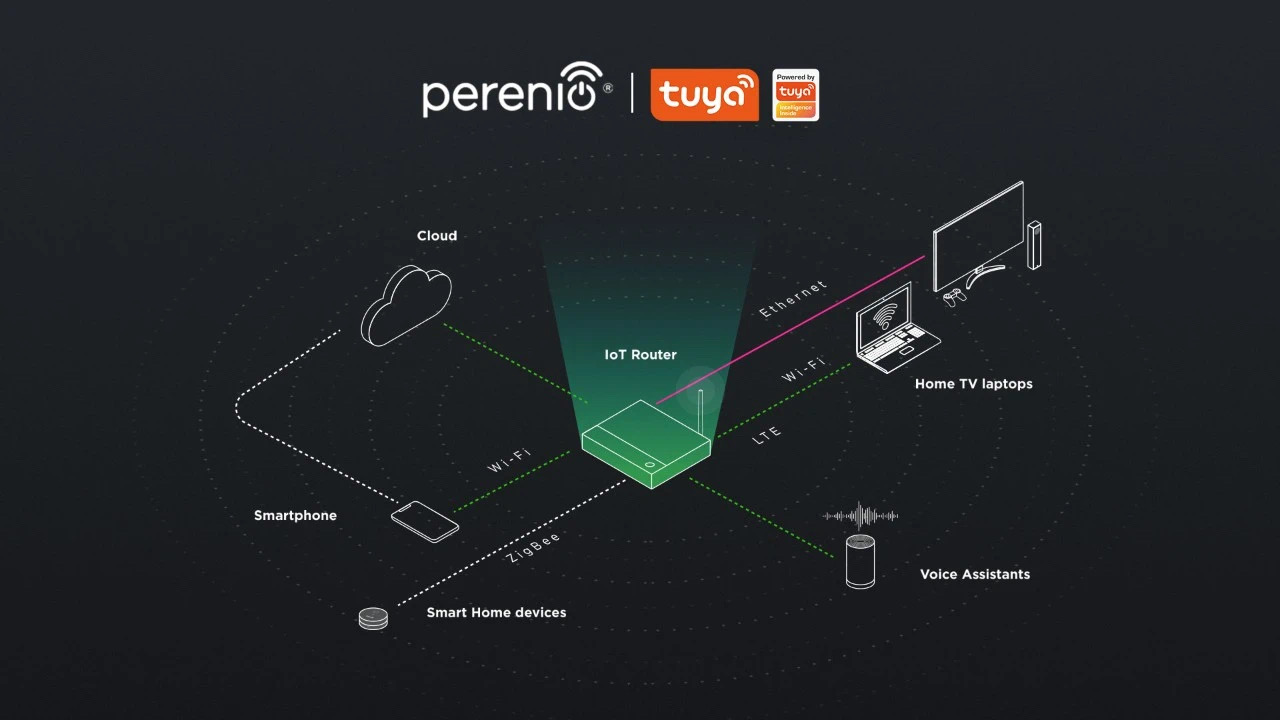 Perenio with Tuya Smart
On the Tuya platform, a developer or even businessperson can pick a module and start developing a new smart plug, smart bulb, or other kind of smart product in a matter of a few clicks.
Tuya also fully supports the smart home and smart device market acceleration of its vendors and partners through co-marketing and co-publicity.
Moving forward, Perenio and Tuya will work together to make lives easier for people through their respective smart living and smart ecosystem capabilities.